Reeling in Adventure: 4 Southeastern Fishing Gems
From Turning Points | July 2023

Crack open a fresh can of Kayak and get ready to kick off an angling adventure across the southeastern United States. From the heart of Texas to Arkansas's untamed lakes; from the wild rivers of West Virginia to the mysterious depths of South Carolina. Every location presents a new fishing face-off and an opportunity to Catch Your Moment. This is fishing at its grittiest and most rewarding. With a Fatlip of Kayak, a little bit of know-how, and a taste for adventure, you'll come out ready to do it all over again.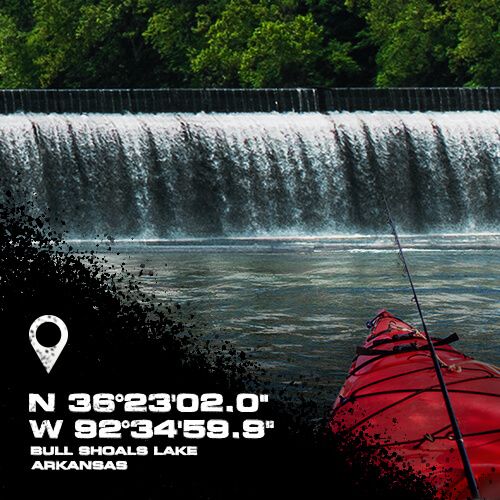 Arkansas: Hidden Treasures in The Natural State
Get ready for the fight of your life in Arkansas. Bull Shoals Lake is the real deal, packed to the gills with trout and largemouth bass. It's not just fishing— it's a battle between man and beast. With the right gear, including crankbaits, plastic worms, trout beads and a fresh can of Kayak, your odds of coming out on top are good. So, gear up, dive in, and taste the thrill of Arkansas angling. This is where fish stories become legends.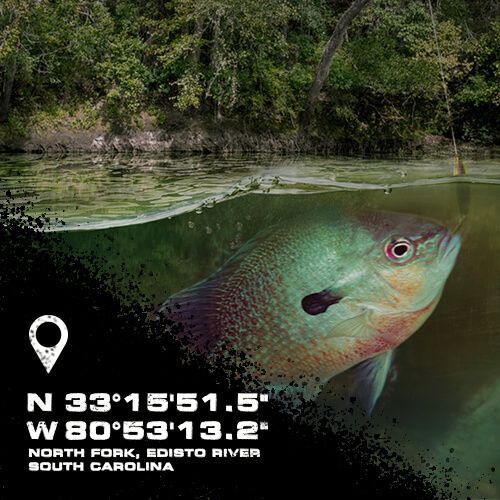 South Carolina: A Coastal Delight
Get ready for rush of fishing on the Edisto River— an angler's dream spot. This is the home turf of the redbreast sunfish, a tough catch that locals know well as the ruby-red gem of the North Fork. Forget about flashy gear, the trick here is good old-fashioned live bait. Worms or crickets are your best bet to lure in these colorful creatures. This is going to be no-frills game of wits, skill and patience between you and the fish. With a can of Kayak in hand, you have the advantage. This is what South Carolina fishing is all about.
Texas: The Lone Star Fishing Experience
Welcome to the heart of Texas, where the Lake Fork reservoir lies in wait, ready to serve up a fishing experience like none other. This is the big league, the stage where over half of Texas's record-setting trophy fish have been caught. Famous for its largemouth bass, Lake Fork doesn't just promise a catch— it offers a chance at fishing immortality. If you're visiting during the sweltering Texas summer months, consider fishing at night, when cooler temperatures induce a frenzy of activity. This is fishing at its rawest and finest— the stakes are high, and the rewards are even higher.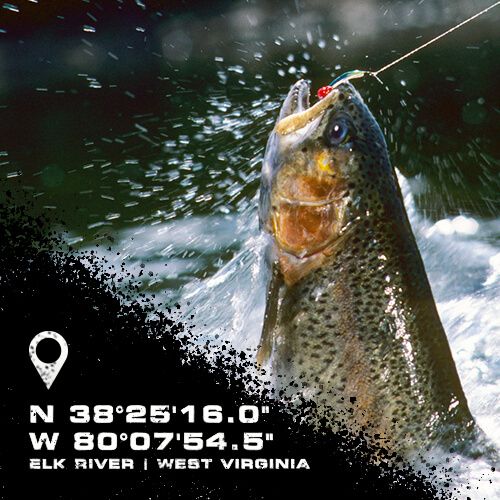 West Virginia: Wild Waters
This Kayak's home turf. Sink your hooks into the wild waters of Elk River— a hidden gem for the adventurous angler. Revered as a fly-fishing paradise, the waters, teeming with trout, deliver a relentless challenge. This is a true trial by water— with your favorite kayak blend in hand, you're sure to triumph. Cast your line into the cold waters and steel yourself for that jolt— the thrilling moment when a trout takes the bait. This is West Virginia fishing: wild, relentless, and deeply refreshing. Just like Kayak dip.
Your Next Kayak Fishing Adventure Awaits
No matter where you are or what your fish you're chasing, remember that the journey is as important as the destination. These locations offer a prime backdrop to savor a bold, refreshing
Kayak blend
. Here's to the next adventure to Catching Your Moment.