Kayak Wintergreen Dip Spotlight
From The Champion's Corner | October 2021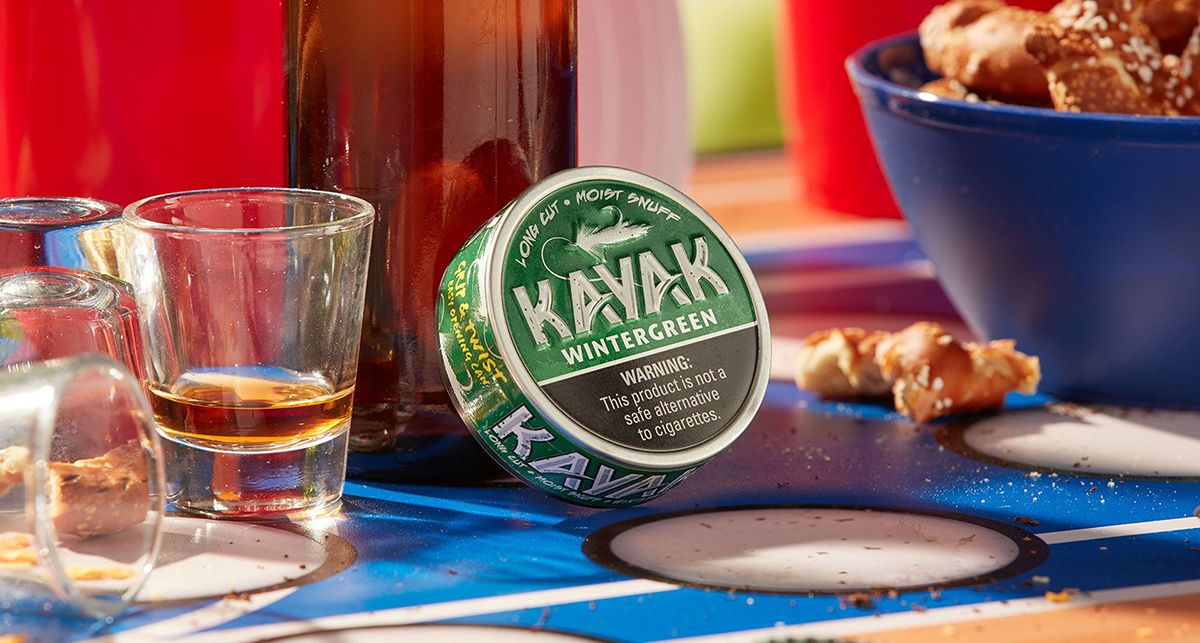 Get the party started with every dipper's first love, Wintergreen. Whether you prefer long cut snuff or fine cut snuff, there is no denying the timelessness of Kayak Wintergreen. Created with 100% American-grown tobacco, the fresh wintergreen flavor always satisfies. Fuel your next adventure with Kayak Wintergreen moist snuff.
Best Times to Dip Kayak Wintergreen
Roadtrippin' with the bros
Crashing your neighbords
Tailgating at the game, truck pull or race
Kicking ass during late night gaming sessions
How to Enjoy Kayak Wintergreen
Grip & Twist, easy-to-open can of Kayak Wintergreen
Pack a champion-size lip
Be generous when the crowd appears (share the wealth
Tag us on Instagram to show us you're the real deal
What the Bro's are Saying About Kayak Wintergreen
"Best brand on the market as far as I'm concerned, THAT'S A FACT JACK."
"Refreshing 100%"
Find Kayak Wintergreen Moist Snuff Near You
Use our Store Locator tool to find the Dip of Champions near you. Kayak is always ready.