Kayak Cherry Dip Spotlight
From The Champion's Corner | November 2021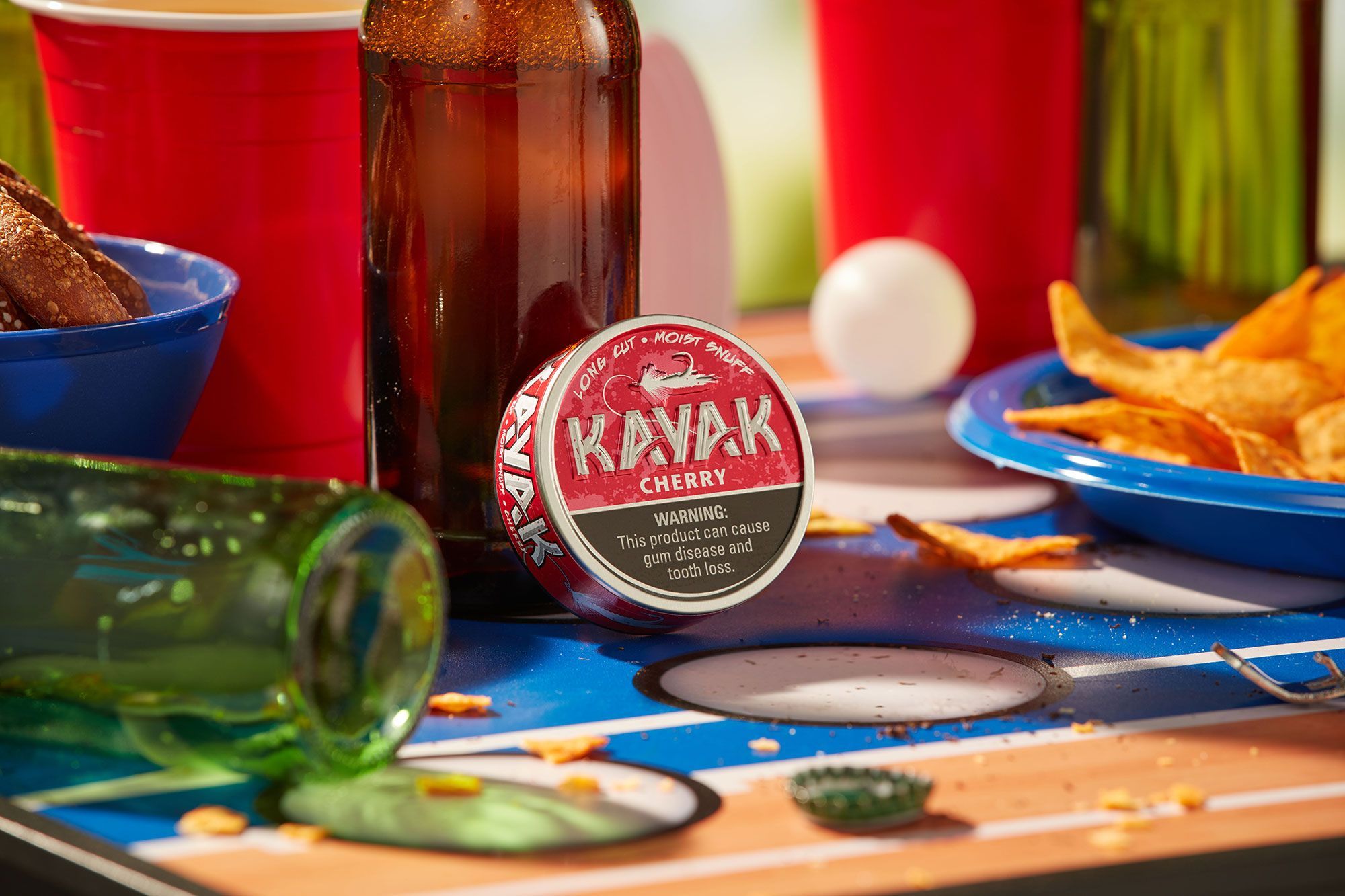 Let's face it: Sometimes you need a change. You crave something with some sweetness and a little bite. Enter Kayak Cherry Long Cut – a true cherry flavored tobacco. Made with 100% American-grown tobacco, Kayak Cherry blows all other blends out of the water, and it never lets you or your bros down. It's time to grab life by the cherries and live like the champion you are.
How to Enjoy Kayak Cherry Long Cut
Grab your can and give it a couple of manly shakes to pack it
User the Grip & Twist eas-to-open can
Pack a fat lip
how your bros and give 'em a big ol' dip
Tag us on Instagram to show us that you've got the cherries
Best Times to Enjoy Kayak Cherry Long Cut
Fishing and drinking trips with the bros
Playing beer pong on a cold night at the party shack
In the woods while stalking that trophy buck
Rockin' those holiday parties
To find Kayak Cherry Long-Cut Moist Snuff near you, use our store locator.
Once you get a taste of Kayak Cherry Long-Cut Snuff, you'll see why it is the Dip of Champions.